Microsoft Works 3.0-Word Processor
---
Microsoft Works is another famous Word Processor used. If you have this word processor on your computer, then load it from your start-programs menu. Your opening screen will look as follows: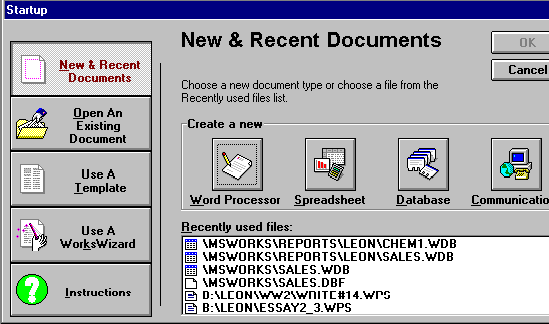 Select Word Processor first. You'll then get this screen: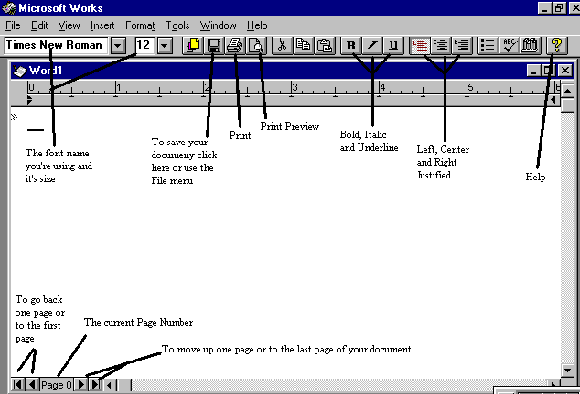 The menu options are very similar to that of Microsoft Word-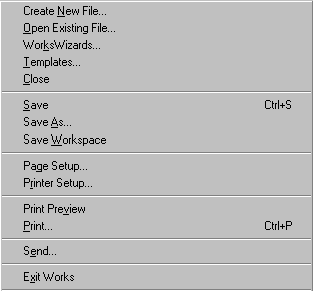 -The File Menu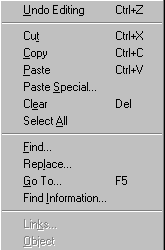 - The Edit Menu

Use "Page Break" from the insert menu to automatically insert page breaks. You can also insert other objects such as clipart (a computer term for computer pictures), WordArt (fancy lettering), Drawings (you can draw objects and paste them into your document), Charts, etc.. into your document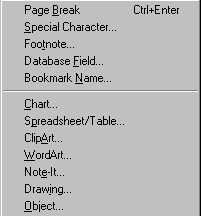 - The Insert Menu


-The Format Menu

From the Format Menu, choose Paragraph to set the line spacing as you did in Microsoft Word. When you click on Paragraph, you get the following screen: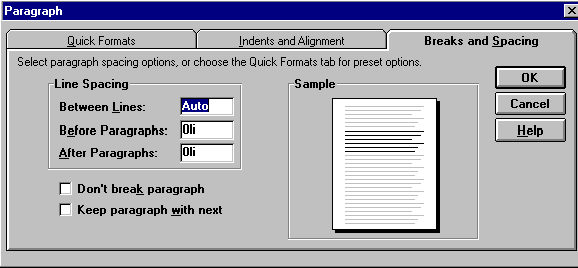 The line spacing is currently set to Automatic, but if you type in a number for the line spacing, such as 1, 2, 1.5, 2.5, 3, etc.. you can then change the line spacing. For double spacing, you would type in 2 and then "OK":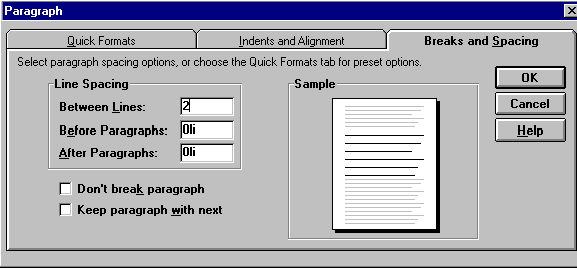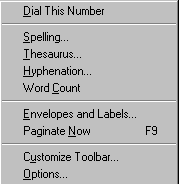 -The Tool Menu
Here you must manually start the Spell Check, by clicking on "Spelling…". There's also a Thesaurus which can be used by highlighting the word you are interested in checking up in the thesaurus and then clicking on "Thesaurus" in the Tools menu. You can also count the number of words in your document from this menu.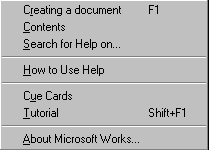 -The Help Menu
From this menu, you can access help by using the "Search for Help on…" or you can use the excellent Tutorial that accompanies Microsoft Works.
You can now exit Microsoft Works using the File-Exit procedure.